Working together, being aligned…
Do you wish to work in a dynamic growing company at the edge of renewable energy technology?
Do you enjoy a working environment that puts ethics and self-development at its core? Are you aligned with our beliefs for a better, greener and more sustainable future for all? If this is the case, then Wattcrop would welcome your application to join our specialist dynamic team!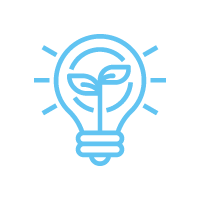 Innovation in practice
Green Entech innovation is at the heart of our developments. We utilize global industry best practices to deliver results, building better, and experimenting with the latest trends of our industry.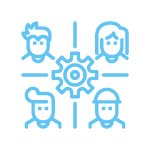 True teamwork and collaborative culture
Team spirit and emphasis on true co-working through an open collaborative culture ensures that every member in the team can flourish, express themselves, further invest on their strengths and challenge their weaknesses. A culture of equal opportunity and continues development through work stands in the core of our organization.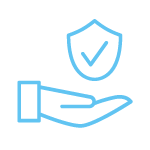 Trust and ambition to improve through positive change
Wattcrop is built on trust and ethical corporate engagement with all our partner and stakeholders. We thrive as a team and as individuals through trustworthiness and continuous drive to make an impact where we can through positive change.
1. Fast growing business with international pedigree
2. Constant vocational training with individual annual training plans for every employee.
3. Implementation of industry best practices and innovative solutions in ENtech.
4. Continuous mentoring and support from the senior management.
5. Progression as the company grows.
6. A welcome and safe working environment.
7. International outlook with ambitious plans which provides further advancement opportunities.
---
What our employees are saying
After graduating with an MSc in Entrepreneurship, I was determined to pursue a career in a fast-growing sector that would positively impact the world around us and renewable energy was one of my top choices. So, when I heard about Wattcrop, I instantly felt aligned with their mission to develop ethically, protect the environment and support local communities. After 1,5 year in the company as a Project Coordinator I have acquired invaluable skills and knowledge while working in a fast-growing and appreciative environment. Being a person who feels that international communication and exchange of intercultural elements is a true asset for any professional field, I know that Wattcrop is characterized by this mentality due to its international shareholders and global outlook. It is also my belief that a professional performs to the maximum of their skills when they receive a feeling of full adaptation and ongoing support. This exact "homely" feeling is what I have found in Wattcrop.
As General Manager of Wattcrop Hellas, I am very pleased with the company's progress and development to date and I am absolutely convinced that with the same dedication and seriousness we will achieve the goal of the highest possible percentage of participation of RES in our country's energy mix in order to ensure a sustainable future for all of us and especially for future generations, always respecting the natural environment and the needs of local communities.
I feel grateful and fulfilled with my job at Wattcrop. As a person who is deeply involved with the local community, I believe it is very important for a company to be transparent and collaborate with local stakeholders before, during, and after project development. This is exactly what Wattcrop does, and I enjoy being at the forefront of this process, developing renewable energy projects in a sustainable and ethical manner.
After graduating from the university as an electrical engineer, I decided to be involved in the energy sector and more specifically in Renewables. The whole concept of decentralized electricity generation by practically unlimited natural resources and how this can be used to mitigate and ultimately eliminate energy poverty worldwide was the main factor in my decision. So, I started an MSc in Renewables and Energy Markets. While I was still attending classes, Wattcrop trusted me with a job in RES Development as an electrical engineer. By working, for just six months, in a respectful and appreciative environment I have been given the opportunity to develop an invaluable and ever-growing skillset. Wattcrop's policies about ethical development and preserving and promoting biodiversity, mainly driven by its international shareholders, have also played their part in creating this supportive and friendly environment that ensures an employee's happiness and performing at their full potential. 
---
Job descriptions
The current available positions are for Greek speakers.